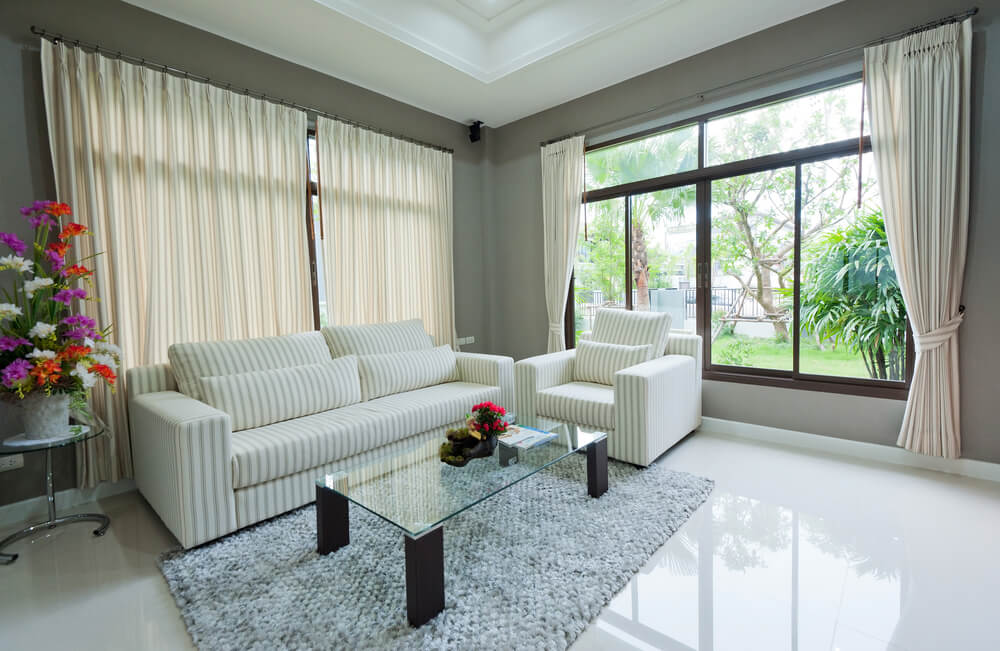 Drapery Cleaning is a must for everyone who has drapes in their homes. Drapes aren't just an accessory you hang up and forget about. They need to be maintained constantly and continuously to keep them looking nice and crisp. Dust and spills from guests can quickly damage your drapes. Even the constant opening and closing of your drapes when trying to get in some sunlight can cause damage to your drapes over time due wear and tear as well as any oils on your hands.
Almost all drapes cannot be simply washed in the washer at home. Even if you had low quality drapes, cleaning them yourself would just accelerate the wear and tear of your drapes. And if you have a 9-5 work schedule like most people, you won't even have the time to get it all done. However, a professional dry cleaner is perfect for the job. They have all the necessary equipment and manpower to get the work done professionally and perfectly. You don't even have to take off your drapes to send them over to a dry cleaner. A true, professional dry cleaner can come to you!
Yes, you can schedule a time that is right for you and have them come in and take care of your drapes on the spot. Drapery cleaning has never been easier! A phone call is usually all it takes to have true professionals from a reputable dry cleaner come over and clean your drapes.
Contact a professional dry cleaner for all your drapery cleaning needs.